"Ben's the best teacher I've ever had ever!"Sam, 9 year old from Beaconsfield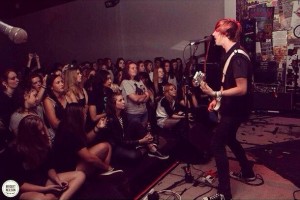 "Ben is a great, nice, funny guy, who always has a laugh, yet he is able to teach in a professional way. He taught me for about 2 years and really knows what he's doing, his teaching method is always fun mainly because he teaches you what you want to be taught.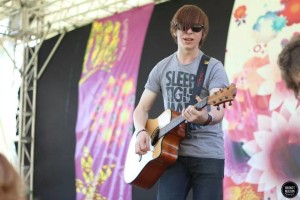 He is a talented guitar player, he knows how to teach beginners and more advanced players, and is more like a friend than a teacher. Ben has inspired me to go a lot further with guitar and I will always remember him as that awesome guitar teacher!"Josh (Check out his music at www.facebook.com/ThoseWhoDreamMusic . Freo Guitar helped with the recording and editing of "Change" from Josh's first project "Another Day" and is available on iTunes)

"When Ben asked me if I could write a few words about him as a teacher I was only too eager to help. Ben is one of the most patient and practical teachers there are. His knowledge of the guitar and of musical theory is vast. When I started I had never played. 1 year down the track and I can now play a ton of songs from bands that I like and I have a good enough understanding of musical theory to allow me to improvise a lead guitar solo over any song. Ben always has an answer to my questions and our lessons are always good fun. Can't recommend enough!" Dave, 45 year old from Peppermint Grove.

"Ben has been teaching our daughter, Emily, from scratch for around 2 terms now. Ben is a very friendly, reliable, trustworthy young man and has a real passion for music. Emily is only 7 years old but she really seems to enjoy the lessons. She actually practices by herself and is already asking about an electric guitar for christmas!" Karen, Cottesloe Mum.
"After trying group lessons in the past there is no doubt that Ben's one on one approach works ten fold more effectively. Ben's patient and encouraging teaching style keeps Jayden challenged, but not overwhelmed. He always finishes lessons with Ben with a big smile on his face and he's loving getting into his and his dad's favourite band ACDC. Even on the way home he's got the guitar out in the back seat showing me what he learnt. I'm just not sure how much more ACDC I can handle!!!" Fiona, East Fremantle Mum of 8 yr old Jayden.

"Ben is an extremely talented and knowledgeable Perth musician. His lessons are spontaneous to my progression and consist of printouts, backing tracks & practical demonstration. The lessons are always a relaxed environment and cover a wide range of musical styles and as much or little theory as I want. He's more than capable and happy to take you in whatever direction you want. Even some crazy fingertapping and guitar slapping! I would have no hesitations recommending his lessons to anyone." David, 31 year old from Hamilton Hill.